You may have known that you can use washable wipes for babies or to remove makeup from the skin, but it is also quite possible to use them to remove nail polish! In this blog, your expert nail supplier Maryton will explain everything to you!
Choosing the right washable wipes
When you remove make-up from your nails, although it is advisable to leave the cotton on the surface for a few minutes before rubbing, you will always have to go back and forth with your cloth. However, this friction is also exerted on the contour of your nail, that is to say on the skin and this can therefore quickly irritate it. If you have particularly fragile skin, it is better to turn to cotton pads with a slightly thicker surface.
How to remove nail polish?
In practice, use your wipe as you did with a traditional cotton:
Apply a few drops of nail polish remover to your wipe;
Lightly press your wipe on the varnished nail for about 10 seconds;
Remove the wipe, sliding it, and very gently rub the places where the varnish is more recalcitrant until it disappears;
Repeat the operation for each of your nails and clean your hands with a little soap to remove any product residue.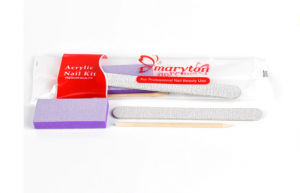 How does it happen after using them?
For hygiene reasons, it is advisable to wash your wipes after each use. You can wash them by hand or in the washing machine in a washing net, ideally with water at 40°C. Also forget the fabric softener, but you can very well use a little white vinegar from time to time.
We hope you liked this article and that it will inspire you for future. In addition to these, I advise you to invest in a complete manicure supply! To help you in your choice, I invite you to visit our website.
Read also: Damaged and fragile nails: 7 tips and advice to remedy them