The nail polish works is like a real accessory, which has the effect of sublimating your nails. But should you match your nail polish to your outfit? To answer this fashion question, the Maryton nail supply gives some tips for how to match your nail polish with your outfit.
How to match your nail polish with your outfit?
Now let's get to the heart of the matter by seeing how to match your nail polish with your outfit:
Bet on neutral and basic shades
Neutral colors are well known for giving your nails a polished finish while blending in perfectly with any outfit. Whether your personality is, neutral colors won't embarrass you. However, be sure to choose a neutral shade close to that of your skin or to opt for the application of transparent varnish.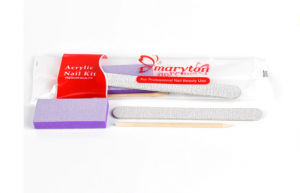 Play with winning associations
Certain colors are known to combine particularly well. But you have to know the right color combinations in order to make a good decision. A red or orange nail polish will match perfectly with a blue or denim outfit, and will be remarkable on a total black look.
Tone on tone, good idea?
If you are afraid of taking risks and falling into too much, you might want to secure yourself by opting for tone on tone. In this case, we advise you to avoid the mono chrome look, but you can very well varnish your nails in the same color as one of the elements of your outfit.
Paint your nails according to the seasons
The seasons will also have an impact on how you dress and therefore on the nail polish colors you choose. To do this, take inspiration from the colors of nature.
As instruments to the manicure, we offer you lots of manicure sets. If you prefer disposable products you will also find them on our nail supply store online.