Today we're gonna do an unboxing and do a initial test with the new pamu slide in ear bluetooth full wireless earphones. This isn't their first rodeo, they have done this before, done a crowdfunding. Before we unbox and talk about this new headphones, let's talk about my old set. Last couple of years, I've been rocking an Erato in-ear wireless earbuds and got these a couple of years ago. They're not too bad, they had a variety of different styles and sizes and all that kind of stuff. It's been pretty good, but it pro to protrude out a little bit too much , sometimes I find it a little bit annoying for long time use and wearing and especially if I'm like wearing a helmet because I'm making deliveries or something like that. It definitely gets pushed into the ear super hard, it's not very comfortable, ear pods would probably super low-key and ergonomic. These battery life was good, the problem with these is that when I bought these, they weren't 5.0 Bluetooth, so when I would watch video with both of them in, I would get a lot of latency in the video.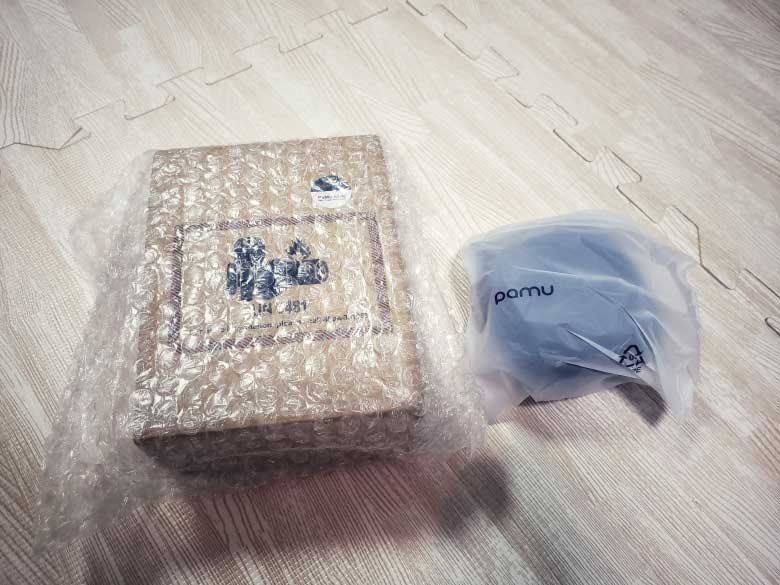 Ok, let's dig right in and see what we got when the package arrives. Basically, you just got a black bag with this stuff inside of it. What do we got here, it looks like a little carrying case, that's like really nice, probably you're gonna put a different pot inside and a little carabiner, so you can just clip it on your belt and you keep your headphones handy bro nice and soft. Let's see, we're gonna crack this open, we have a nice little box, it's got a white little sleeve on top of it, it's got a bunch of languages at the back.
let's see what's happening got a nice little black box. I've got a little magnet doohickey on this side right, so the magnet opens, it's got a nice little sleeve on top it says pamu and then inside the box it's got a nice little diagram break down and to stop the earbuds. Oh yeah, that's cool and then this comes out here. It's got a type-c USB charge port on the back. Thest earphones are touch sensitive, you start to put it in your ear and it instantly powers on and instantly goes into pairing mode, which is super interesting because I didn't even have to read the instructions on how to get this thing to pair as soon as you pull it out, as soon as you turn it on it.
It is the most simple pairing of a Bluetooth device that I think I've ever had in a really long time. Then you've got a little couple bags of some select ear tips in case. You need something a little bit bigger or smaller or whatever depending on your canal size. You can use on your headphones and then like an instruction users manual which nobody ever reads because why would you read it unless you need to know how to use your things. These is all touch sensor, so the right ear is going to be volume up you just hold down on it and the volume becomes louder and then on the left side, if you want to turn the music down you just hold your finger on and the music turns down. If you want to skip, double tap on the right and I feel like a single tap is pause.