Nail art knows no bounds. Nails that light up when you approach your smartphone? It might sound crazy but it's true. In this blog, your expert nail supplier Maryton will explain everything to you.
Velvet, leather, 3D, our nails have seen so many colors since the nail art craze took off. We thought that the nail tuning trend would eventually run out of steam, for lack of new products. However! After having explored all the possible and imaginable textures, nail art offers itself a youth cure.
3D nails
From now on, luminous nails are very popular. We reassure you, these are not fake nails to plug in to illuminate the living room as you would with a bedside lamp.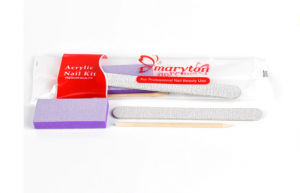 These are nail stickers made of a light-emitting diode (LED). The latter lights up when it comes into contact with certain radio frequency waves, in particular NFC.
We hope you liked this article and that it will inspire you for future! In addition to these, I advise you to invest in a complete manicure kit! To help you in your choice, I invite you to visit our website.
Read also: The most beautiful manicures inspired by Beauty and the Beast