Every season, every event opens the doors to a new manicure style for your nails. That said, there are basics to be respected at all times, and which hardly change with events. Today, the nail supply expert Maryton will tell you how to make a beautiful Christmas manicure.
Some basic techniques are indeed to be applied at each beginning of manicure. File your nails, moisturize your cuticles before applying the base coat. The base coat is used to protect your nails, but also to make the manicure last longer. Then apply two layers of the desired color, before covering everything with a touch of top coat. The latter is used to protect the varnish in order to prevent it from flaking.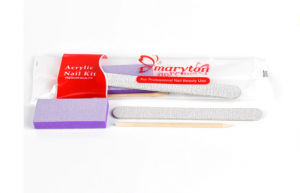 This represents the base. Of course, it is very advisable in winter to use slightly more professional manicure sets on the occasion of Christmas. Don't hesitate to equip yourself with glitter to give your nails a sparkling appearance, which fits perfectly with the atmosphere of the Christmas holidays. In addition to glitter, tools such as adhesive tape, toothpick to make manual drawings or even stencils and mini stickers are welcome.